We are specialized for Trekking in Nepal with family and people.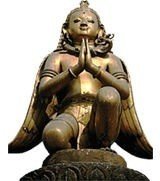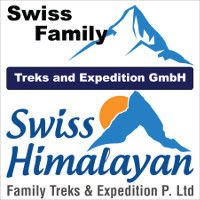 Are you looking for an active holiday adventure in Nepal? Then look no further! Swiss Family Treks and Expedition GmbH. in partnership with Swiss Himalayan Family Treks and Expedition P. Ltd is one very experienced adventure trekking agency based in Kathmandu. Nepal is very famous and popular around the world, especially for its outdoor activities.
We invite you to explore some of the very special parts of this Himalayan country, perfect to experience different outdoor activities like Trekking in Nepal, Nepal Family Holiday, Horseback Riding Treks, Cultural Tours, Peak Climbing, White Water Rafting, Wildlife Safari, Bird Watching, Family Hiking Holiday with Children, Mountain Flights, Meditational Treks & Mountain Biking Tours. Just 'around the corner' is Tibet, Sikkim and Bhutan, which are easy to combine with your Nepal holiday and which we also can organize for you easily.
"Leave only footprints behind you, take only memories when you leave"
Environment Friendly
Our team is guided by the fact that we must respect our nature for our own survival. Spreading awareness and having sense of responsibility towards nature, we do our activities.
Professional Team
We will provide you always an experienced local guide, which will help you to explore and explain the country and culture. And be assured, there is a lot to explore and see!
Quality & Value
Our services are intended to offer quality and value for money, together with a rich, varied and a rewarding experience. We have built our reputation as the best service provider.
Featured Trips
Family Trekking
Popular
Fixed Departure
Newly Explored
In Association With