NAMASTE AND WELCOME TO NEPAL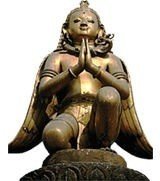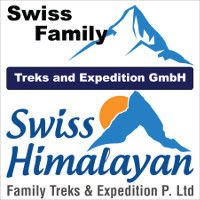 Are you looking for an active holiday adventure in Nepal? Then look no further! Swiss Family Treks and Expedition GmbH. in partnership with Swiss Himalayan Family Treks and Expedition P. Ltd is one very experienced adventure trekking agency based in Kathmandu. Nepal is very famous and popular around the world, especially for its outdoor activities.
We invite you to explore some of the very special parts of this Himalayan country, perfect to experience different outdoor activities like trekking, cultural and scientific tours, peak climbing, mountain expeditions, white water rafting, jungle safari, bird watching, family hiking holiday, mountain flights, Bunjee jumping & mountain bike tours. Just 'around the corner' is Tibet, Sikkim and Bhutan, which are easy to combine with your Nepal holiday and which we also can organize for you easily.
"Leave only footprints behind you, take only memories when you leave"
Environment Friendly
Our team is guided by the fact that we must respect our nature for our own survival. Spreading awareness and having sense of responsibility towards nature, we do our activities.
Professional Team
We will provide you always an experienced local guide, which will help you to explore and explain the country and culture. And be assured, there is a lot to explore and see!
Quality & Value
Our services are intended to offer quality and value for money, together with a rich, varied and a rewarding experience. We have built our reputation as the best service provider.
Featured Trips
Buddhist Sacred Site Trail of Khumbhu/Everest Region Lodge Trek 17 Days
from 2.000 USD / Days: 17 / Difficulty: 3 of 5 (Moderate to strenuous)
Buddhist Sacred Sites Trail was proposed to create a new circular tourism trail, to encourage tourists to visit less known sacred sites and villages. Working through local communities, the trail aspires to help restore and enhance local cultural skills and traditions and distribute tourism benefits more widely by encouraging tourists to visit villages off the established tourist route. The Sacred...

Explore Details
---
Guerrilla Trek Nepal, 15 Days
from 1.770 USD / Days: 15 / Difficulty: 3 of 5 (Moderate to strenuous)
Guerrilla Trek Nepal is a new trekking route from Myagdi to Rukum follows trails used by the Maoists during the war. Now, trekkers can retrace the footsteps of the guerrillas and imagine what it must have been like to hike and fight in this kind of terrain. The trail starts in Beni, skirts Baglung, passes the Dhorpatan Hunting Reserve and goes on to Rukum and Rolpa, takes up to 13 days. All...

Explore Details
---
Indigenous Peoples Trail Nepal Home-Stay Trek, 12 Days
from 1.485 USD / Days: 12 / Difficulty: 2 of 5 (Moderate)
Indigenous Peoples Trail offers unique, living, exposure to one of the most culturally diverse areas of Nepal. 'Indigenous Peoples Trail Nepal' is scenic trekking at relatively low elevations, below 3000m. Bound by Thulo Sailung peak in the North, the golden Sun Koshi flowing along the South and the Tama Koshi in the East, the 'Indigenous Peoples Trail' presents an incomparable and...

Explore Details
---
In Association With