Home / Company Info / Our Team
Our Team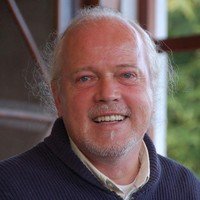 Stephan Kocher, Founder
Driven with a profound love for travel, Stephan's fiery passion was set ablaze by the sweet calling of the mountains. The reputation preceding the Himalayas in Nepal was of gravely tempting for him and thus began his romance with the Himalayas. Thereon, he made extensive journeys to various parts of Nepal and shortly after, included his family on his adventures. In his journeys to Langtang, Everest, Annapurna, Helambu, Manaslu, Chitwan, Bardiya, and numerous other regions, he also discovered a newer perspective to help fellow travelers explore the enigmas of Nepal. Since then, he has had over 15 years of involvement in the tourism industry of Nepal.
A therapist by profession, he manages many therapeutic centers in countries like Switzerland, Italy, and Canada. With his passion for climbing and helping people, he now is the proud founder of Swiss Family Treks and Expedition, a business that commits to treat its employees ethically. Seeing how his skills from years of climbing could be of help to boost the quality of service in Nepal, he set out to establish a company that has ethics at its core. Upon his numerous interactions service providers in Nepal, he felt a need for a company that took well care of its employees. Hence, at Swiss Family Treks and Expedition, the workforce is treated with respect, care, and love. More than a business, more than bland marketing, Swiss Family Treks and Expedition aims to build a dynasty, where travelers can pour in their questions and get more than just answers but a heartfelt welcome and genuine care for their satisfaction.
An expert at recognizing the best destinations for any travel, Stephan, a father himself, understands the concerns of families with minors and has pioneered family treks and tours in Nepal, here at Swiss Family Treks and Expedition. Along with strong values of ethics, Mr. Stephan has also led many community-based projects through the company to help remote communities in Nepal, some these efforts include building a village in Sindhupalchowk post the 2015 earthquake by constructing 97 houses.
A strong and caring leader, Mr. Stephan has many accolades under his name, along with being a well-versed climber; he also knows 4 languages which include English, German, French, Italian, and Spanish. With an aim of making Swiss Family Treks one of the top 10 socially responsible companies and this objective is materializing day by day with how he treats his staff, travelers and Nepali communities.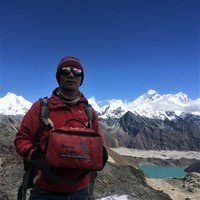 Mr. Ashta Lama, Director
Straight out of high school Mr. Ashta Lama entered the world of tourism, initially working as a support staff he worked his way up to become a respected guide in the past 10 years. A licensed trekking guide, he was quickly able to gain on the job training and establish himself as a trusted guide in the industry.
Having been part of many adventures, forming strong bonds with the Stephan in such expeditions for over 8 years prior to their partnered establishment of Swiss Family Treks and Expedition, Mr. Lama started working for the company and due to his diligence, professionalism and quality of work now is stationed as the acting Managing Director of the Company. Having come from the remote area of Kavrepalanchok, Mr. Lama was aware of the undiscovered beauty and potential of Nepal, which is why are efforts through all his work has been to actively promote a unique experience to his clients. Expert in Nepali and English, he is also trained in basic German language making it easy for him an easy person to converse with during your trips.
Determined to use the company as an element of change to reshape CSR in the tourism industry, Stephan and Ashta have been a part of varied projects to help the communities of Nepal. Some of these CSR activities include 200kg clothes donation from Norway, fruits tree plantations, building schools, running health camps and more. His drive to help those in need, together with his experience and passion in traveling Mr. Lama is the great example of someone who balances both CSR and business well.
Working towards more success in the future, Mr. Lama is trusted the leader, skilful guide who has been successfully managing many family specific tour holidays also a unique service provided by the Swiss Family Treks. A leader who believes sustainable tourism, he is constantly involved in various activities to better the company's performance and corporate social responsibility.
Our guides are all locals from the respective areas we go trekking to. This fact enables you to experience deep insight on your Trek to the local community. The culture and livelihood of the natives gets understandable for you and you can learn a lot about their lifestyle.
This combination of learning about the local people while you are walking through the breathtaking Himalaya with its beautiful trails, mountains, flora and fauna is an adventure which will touch you in your deepest heart.
Our well-trained professional guides and Sherpas ensure that everything runs smoothly. We provide you with a deeper insight to the region and its people. We encourage you to join us in a memorable and wonderful travel that comes once in a lifetime only. We trek all the traditional trekking routes like Everest, Annapurna, Langtang, Manaslu as well as the more remote destinations like Makalu, Kanchenjunga, Mustang, Dolpo, Rolwaling Valley, and Simikot. We can also bring you to remote place according to your special request also in camping mode. This is actually one of our specialties for the more adventurous travelers who prefer to move off the beaten tracks.
We have a strong commitment to protect our culture and the environment and that is why all our staff has to follow our sustainability training. In this way our guides and porters become well-educated also in ecological concerns.
Our primary goal is to provide you a wonderful and carefree trek and tour in Nepal and to bring you close to the culture and mix it with the right amount of adventures. We are proud that all our guides have great experience which is the key to our success is having reliable and professional trekking crews. We would be delighted to share our deep understanding and appreciation of our land and culture with you.
The advantage for you to book with our company is our decade long experience in private tours. All our Treks are organized just for you and you never have the hassle to trek with a big group; it is just you, the nature and our Team.
Sustainability Coordinator
Mr. Ashta Lama is the managing director of the company and appointed as a sustainability coordinator for the company to implement of the sustainability policy and action plan for the management levels includes all office staffs, guides, climbing guides, trekking cooks, drivers, porters, Customers and other stakeholders as well as public. For the more sustainability related questions, please contact him in email: swisshimalayanfamilytreks@yahoo.de