Pikey Peak Trek - Everything You Need To Know
Pikey Peak Trek - Everything You Need To Know
Swiss Family Treks Blog Posting
Overview of Trek
Pikey Peak Trek is the epitome of mountain trekking adventures in Nepal. The leisurely trek provides one of Mt. Everest's best views, the highest mountain in the world. The stunning terrains and rich vegetation of the Khumbu region only puts a cherry on the top of the magical experience of Pikey Peak. The countless Buddhist monasteries, gompas, and stupas provide a spiritual experience to travelers. The tranquil air coming from the Himalayas cleanse not only your body but also your mind and your soul.
Pikey Peak Trek is a rejuvenating experience, which one must have on their to-do list while traveling to Nepal. Even Sir Edmund Hillary considered Pikey Peak Trek to be his favorite trekking route, making it intriguing.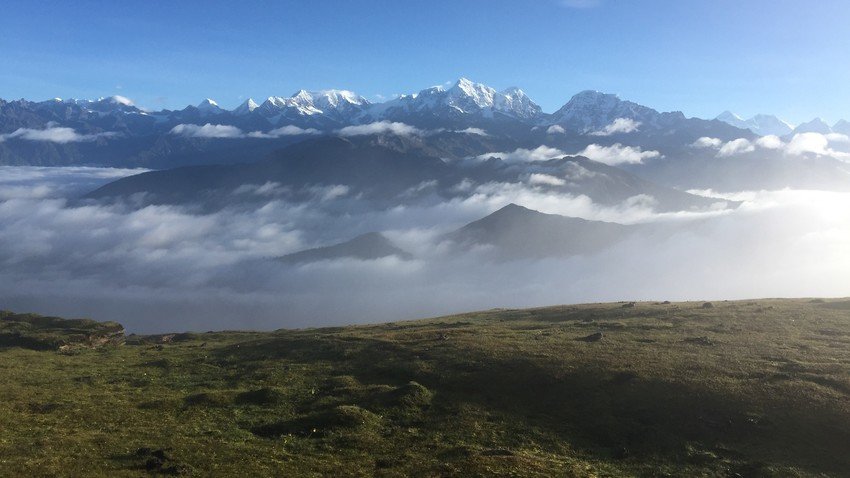 Location of Trek - how to get there
Pikey Peak trekking route lies in the mesmerizing Lower Khumbu region of Nepal, in Solukhumbu District. The trekking route starts from Dhap, which is only a 6-7 hour drive away from Kathmandu. You can also reach the trekking destination by a 30-minute flight to Phalpu from Kathmandu. Thus, it is one of the closest and easily accessible mountain trek routes from Kathmandu with such a spectacular Mt. Everest view.
Difficulty of Trek
The difficulty of Pikey Peak Trek is rated as moderately tricky compared to other treks in the Everest region. Even though it is essentially an off-beaten trail, the trekking route is somewhat leveled, and there are very few challenging or steep inclines. There is no need for special training, and even novice trekkers can enjoy the trek equally. The daily trekking hours are also 5-6 hours on average. The 6-7 days trek reaches up to the highest elevation of 4065m. You can indulge in regular physical exercise and other activities like swimming, cycling, and running, helping build more endurance for the trek.
Since the trail is essentially an off-the-beaten-trail route, the accommodations are scarce. Thus prior reservations for lodging are necessary. Make sure you are also informed about the permits and visa conditions before traveling to Nepal. Make sure to have a proper doctor's appointment to be aware of all your medical needs before you travel to Nepal. The local currency is a must-have while traveling to these rural regions as foreign currency is not accepted.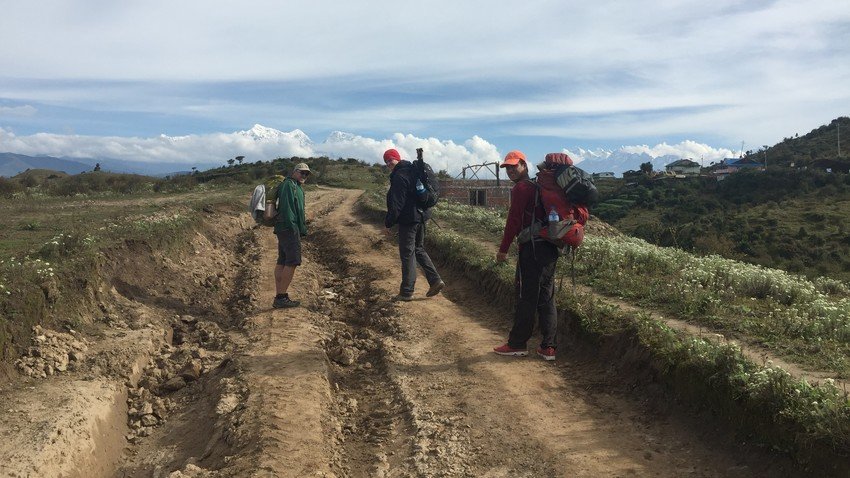 Best Season - Spring/Autumn/Winter
The ideal time for indulging in Pikey Peak Trek is during spring, autumn, and winter. This is essential during September to December and February to May. The mountain peaks are freshly snowed during this time and can be seen with more visibility.
Except for winter, spring and autumn are also granted with warmer temperature, making trekking even more refreshing. The days are mostly sunny and void of clouds so you can enjoy the unobstructed view of mountains at any time. There are also less cancellation and delay in domestic flights during this time. Winters in Pikey Peak might be turbulent at times, but the days are usually short and sunny in winters.
Trek Route
The seven days Pikey Peak trekking route, at a leisurely pace, starts from a short 6-7 hours drive from Kathmandu to Dhap. From here, the journey on foot along the gentle terrain of Khumbu kicks off. The first encounter with mountain ranges will be on the trek from Dhap to Jhapre, where the stunning Numbur Himal comes into view.
The trek from Jhapre to Pikey Peak base is filled with several stupas and gompas and old and rusty yak houses. The trail takes you through the grassy ridges and forested terrains. During spring, these forests are dyed red with blossoming Rhododendrons. After resting in Pikey Peak Base for the night, the next morning is the hike to Pikey Peak to encounter the stunning sunrise. Following the ridgeline of Loding, you will then pass to Junbesi. Next is the exploration of ancient Thubten Choeling Monastery in Junbesi, which takes about 4 hours to complete.
From Junbesi, you are met with steep forest trails to Salung. Here you can enjoy the stunning unobstructed view of Khumbu giants like Mt. Everest, Mt Chamlang, Mt. Makalu, and so on. The trek's final destination is Phaplu, where you will spend your last night and then fly back to Kathmandu, which represents the end of your trek.
You can also choose trekking to Chiwong Gompa from Phaplu if you wish, separated from the main route. A separate trekking route includes a 6-7hour walk from Junbesi to Salleri, where you can then take a drive back to Kathmandu. You can also enjoy a faster climb that takes only 3-4 days. However, this can be a little bit physically straining for novice trekkers.
Accommodation: Staying at Lodges/Home-Stays
The Pikey Peak Trekking route is still a lesser-known route in the Everest region. Since the trekking route is at such a rural location, most of the available accommodations are either lodges or locally-run home-stays. Here you are provided with two-bed bedrooms with a pair of blankets and pillows. The toilets are generally shared among all guests. Staying in these home-stays and small lodges is a perfect way to connect with the residents so that you can experience their culture and lifestyle from up close.

Food: Locally grown and organic foods
Because of the remoteness of the area, packed foods are rarely available. All of your meals will include local vegetation. Dal, Bhat, and curry are the staple meal for guests. The vegetables are generally grown locally and without any kind of pesticides and are thus organic. The trek, thus, is rejuvenating for your stomach as well. These local foods are also known to be the best remedy for altitude sickness.
Best View Point;- The twin Pikey Peaks
The twin Pikey Peak is known around the world for its breathtaking view of sunset and sunrise. The view from the peaks, which stand at the height of 4068m, is simply stunning. On sunny days you can encounter the marvelous sun-kissed summits of Ghaurishankar, Mt. Numbur, Mt. Everest, Mt. Lhotse, and many other smaller peaks.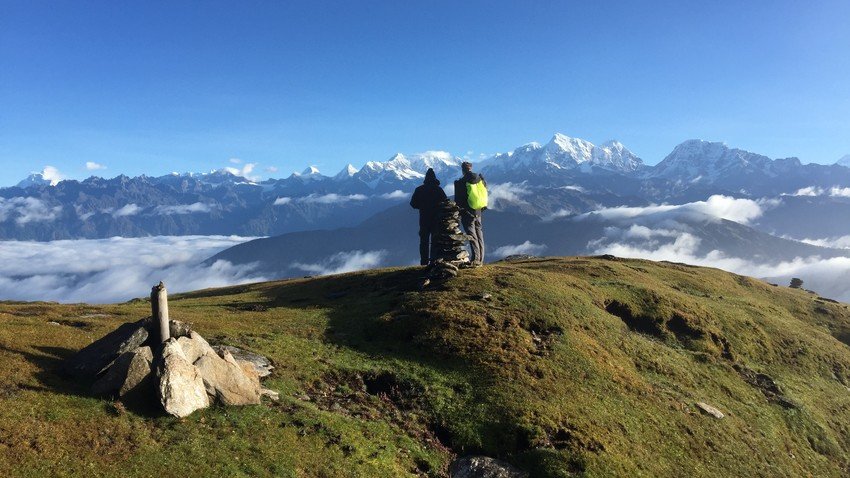 Experiencing local culture and tradition
People of Sherpa ethnicity inhabit the Pikey Peak Trekking route. Sherpa's clans reside in these secluded mountain terrains with their unique culture, traditions, lifestyle, and festivities. There are also several Tamang and Magar settlements along the way. The paths are filled with prayer flags, and there are several Buddhist Gumbas, stupas, and monasteries that represent the deeply rooted Buddhist culture. The eccentric culture and traditions make the trekking experience even more enjoyable. It is not every day that you get to have such a close look into the daily lives of people who live in such mesmerizing yet turbulent regions of the Himalayas.
Booking through a trekking agency
While planning on adventurous treks in Nepal's mountain regions, it is best to travel with the help of a trekking agency. We at Swiss Family Treks and Expedition is equipped with well-trained and experienced guides and loyal porters who can make your trek more enjoyable and less stressful. Most of the rural areas like Pikey Peak Trek require prior reservation, especially during the peak seasons. Most of the mountain regions also require permits, which can only be acquired if you are acquainted with travel agencies. Booking treks in the Himalayas through trekking agencies make the trek easier, less-costly, less-stressing and more enjoyable, making it the best option.
Essential Packing List
For anyone planning on a trek to Pikey Peak, one must be equipped with the following essentials:
Clothing and Shoes
• Warm cotton clothes (t-shirt and pants)
• Lightweight wool T-shirts
• Fleece jackets
• Thermals
• A sturdy pair of hiking boots
• Woolen socks (few of varying thickness)
• Warm Gloves (waterproof if possible)
• Sun-hat and Woolen Hats
Accessories
• Duffle Bags
Medical Necessities
• A proper first aid kit
• Necessary Medications

Other Necessities
• A good quality sleeping bag
• Climbing pole (optional)
• Sunscreen
• Water bottles and purifiers
• Sunglasses
Make sure to keep as warm as possible in the higher altitudes to avoid the chances of altitude sickness. Also, keep in mind to always drink boiled or purified water only. Waterproof clothing is the ideal clothing for mountain treks in Nepal.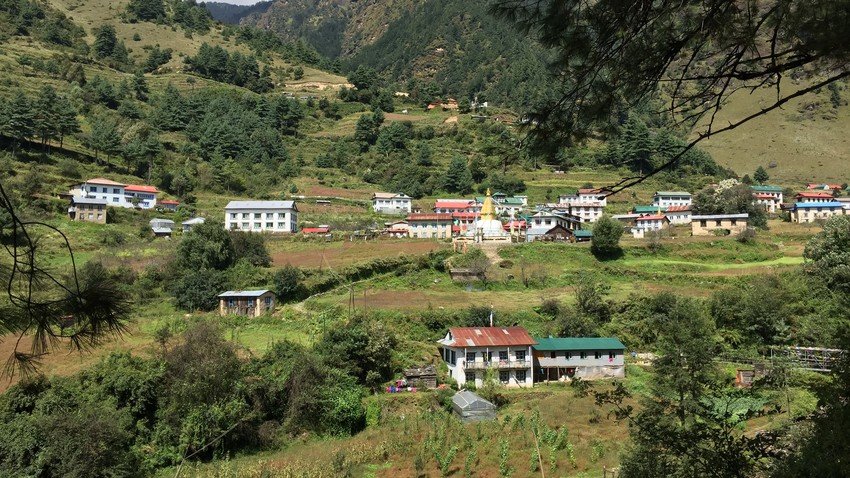 Conclusion
The short leisurely trek to Pikey Peak provides everything you could hope for in a mountain trekking adventure. Being accompanied throughout the journey with the stunning backdrop of mountain ranges is a blessing on its own. The trek is made even more pleasing and exciting when combined with rich natural diversity and unique cultural beauty. The tranquil Pikey Peak Trek is one of Nepal's best mountain treks, one you should not risk missing out on.
Back To Overview