Our Best Travel Service Now and Always - 2019 Certificate of Excellence from TripAdvisor
Our Best Travel Service Now and Always - 2019 Certificate of Excellence from TripAdvisor
Swiss Family Treks Blog Posting
Thank You to All Our Clients for Making This Possible
If there is one thing certain to bring a person joy in their life, it is love. And that is what we have always felt from and for you, our clients. Ensuring that you have the best possible trip has always been our primary goal and a way of expressing that love. We are gratuitous that you also felt the same and recognized our efforts. Your acknowledgment and appreciation through your reviews have won us the "2019 Certificate of Excellence" from TripAdvisor. We are truly honored to have been chosen by you to be a part of your adventure and thankful to have been given honest and wonderful customer feedback after.
"2019 Certificate of Excellence" for Swiss Family Treks and Expedition
As a travel and trip organizer, we are honored to have received the 2019 Certificate of Excellence for Swiss Family Treks and Expedition. We dedicate this win to our competent team, loving clients, Nepal, and for all the travelers around the world. This win sets us on a path that ensures our clients to be a part of even grander adventures in the coming future. The 2019 certificate of excellence is based on numerous things.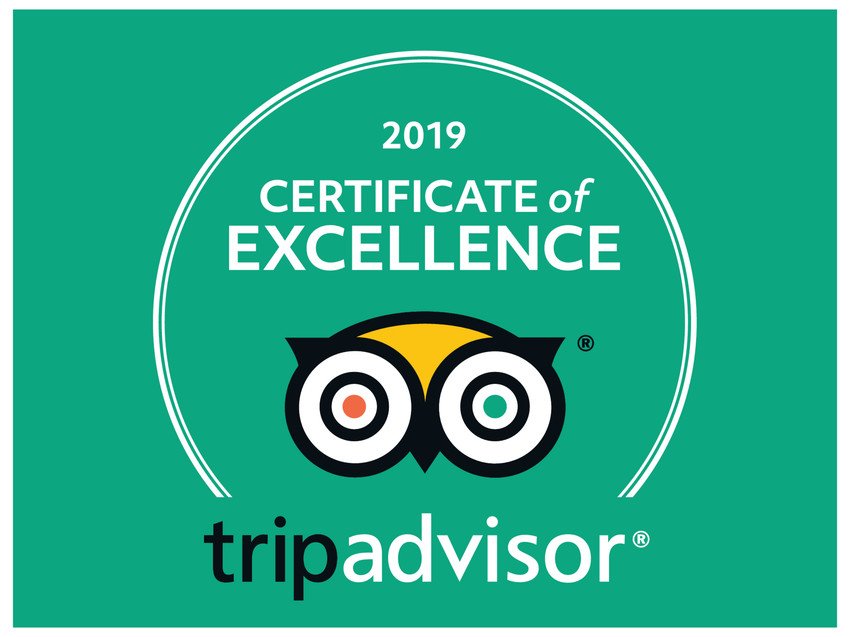 We are growing with Our Clients
The same way that our clients go on their journeys filled with challenges and enjoyments, our organization's journey has been to grow with you. We have consistently been working on improving travel experience since our inception and it is this which challenges and satisfies us. So, when our clients are growing as a person through their travels, we are growing as a company through our work. As such, we hope to continue growing in our path along with our clients, mutually benefiting each other. Your support in this endeavor of ours can, has, and will continue to be the most valued part of our relationship with you.
The key focus is on Family Trips
Traveling with children and senior members is usually not the easiest thing to do. It is not always feasible to take them on difficult trails and high altitudes because their bodies are not strong enough to make such trips. This is where our family-focused and kid-friendly trips come in. We design these trips with all age groups in mind, making sure that anybody can complete them with ease. These trips also ensure that you will get to enjoy every bit of nature and culture spread throughout the country. The fact that this seems to have been really appreciated by families traveling with us has made us very grateful and pleased. We will continue to provide trips for families with children with their comfort in mind and make sure that no one has to miss out on adventure and fun.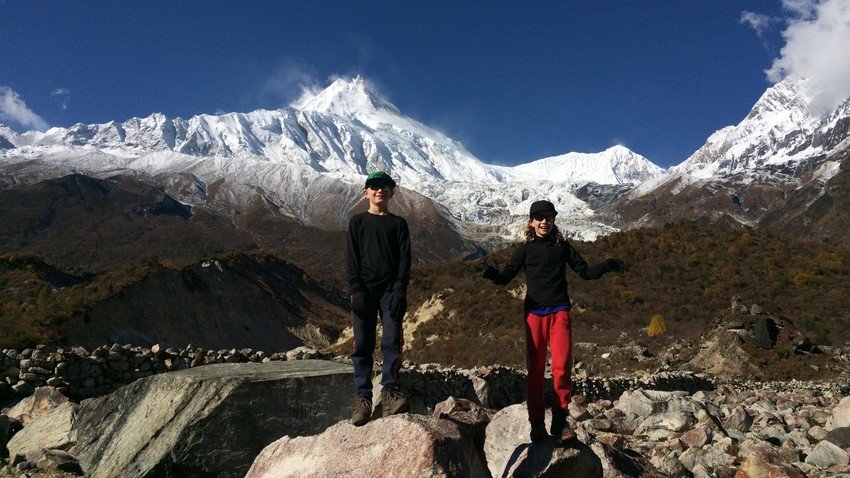 Trips for Everyone
Of course, we do not only focus on families while curating our itineraries. While many travelers seek short and easy treks, there are also many highly experienced trekkers and mountaineers who want to challenge difficult trails and towering peaks themselves. Similarly, there is a big fandom of people into adventure sports, Everest mountain flights, cultural tours, and wildlife safaris. Then there are travelers who seek treks that go off-beaten path and hikes that are lesser-known. We have satisfying options for everyone and are constantly coming up with customized trails to cater to the specific interests of our clients. All these trips are meticulously designed to offer the best of Nepal and Nepalese.
Commitment towards our Clients
Our dedication to our clients has never been stronger and your continued support and encouragement will only motivate us to be the best. We are more determined than ever to be the finest travel company that we can be. Giving our customers an ideal and memorable trip will always be our top priority. As such, we promise to increase both the quality and quantity of our services in the future in order to cater to your needs properly. We will look back at this 2019 Certificate of Excellence to serve as an inspiring reminder of this.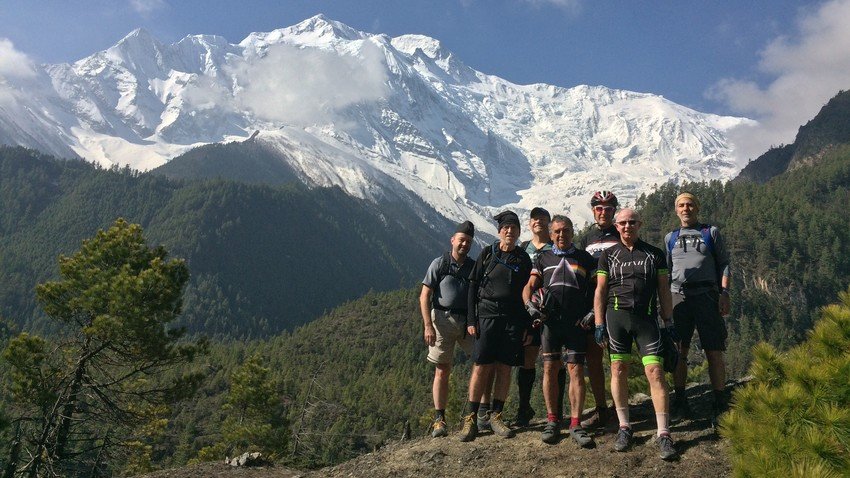 We are committed for Best Possible Service in Future
Seeing our work recognized and valued this way has made us even more determined to continue doing our best. As such, we assure you that we will be providing you with the most enjoyable travel experience and finest services. In this way, we will always stay committed to our clients. Similarly, we also intend to stay true to our objective of playing our part in increasing the standard of the tourism industry in Nepal. We will also always cherish the opportunity to give visitors a wonderful time and memories that they can take back with them and treasure forever.
Our Focus for 2019/20
While being awarded the 2019 Certificate of Excellence certainly has recognized our efforts, we do not plan to be content with our current status. We have continually developed ourselves to offer quality services to our clients. As such, our future plans to enhance your travel experience are already in motion.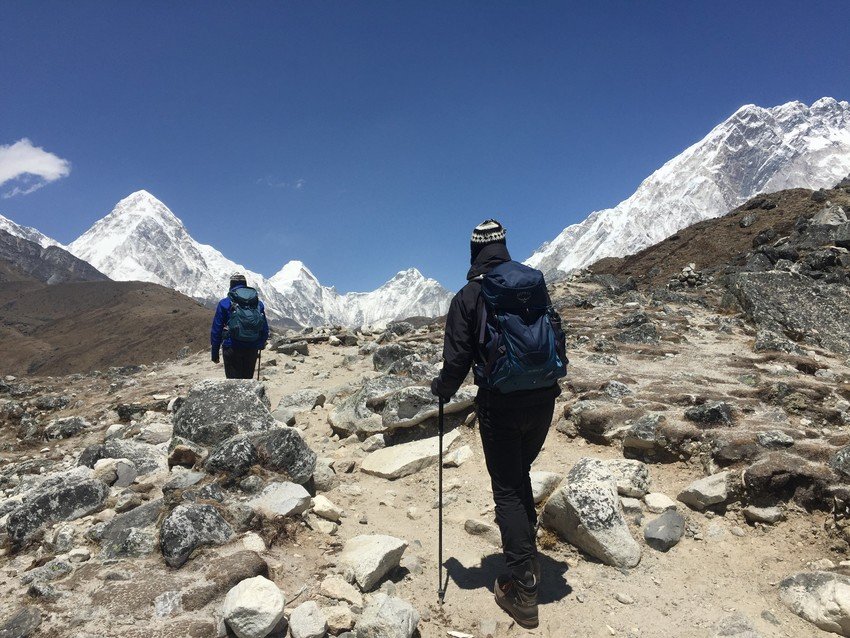 Planning and Timely Execution
We take pride in being organized and prompt with our communication, planning, and execution of our clients' trips. This is so that the clients can relax and leave all the arranging of accommodation, food, and transportation to us without worry. We will also make sure that small details are also considered to help our clients with prompt, punctual, and quality service delivery. These include punctuality on the pick-ups for hotel and airport and maintaining the pace of the trip is as per the client's pace.
Daily Tips for Travelers
As we progress through our trip, our team of well-trained guides and other staffs will be sure to give great tips on the trip. These can include tips regarding where to eat, where to stay for the night, or what places to visit depending on the travelers' tastes. So, these types of interactions will make your trip feel even more spontaneous and adventurous. For instance, you could be touring a city one instance and flying over the mountains in the next!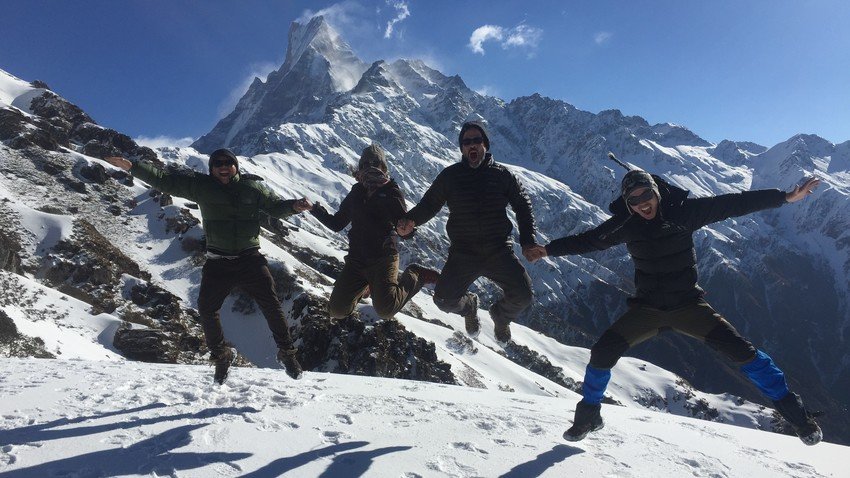 Looking into Smaller Details
Every little detail is important to us. We care about even the smallest things, like if a backpack is too heavy for a client, if someone needs frequent breaks, or if someone wants a picture in front of a scenic background. And of course, your food, boarding, and health and safety are of the highest concern to us. We will apply ample measures to make sure that your trip to Nepal can be hassle-free. These actions of ours will only help to increase the quality of your trips.
Attention to Individual Abilities
We plan trips depending on a client's age, physical fitness level, mental readiness and other measures of ability. We also help to determine if a certain trip is a good fit for everyone taking it, whether alone, with family, or in a group. We will find the best trip for you and your group so that every second of the trip is enjoyable and a perfect match for you all. We also care for the medical conditions of the clients and every other detail necessary to have a memorable journey.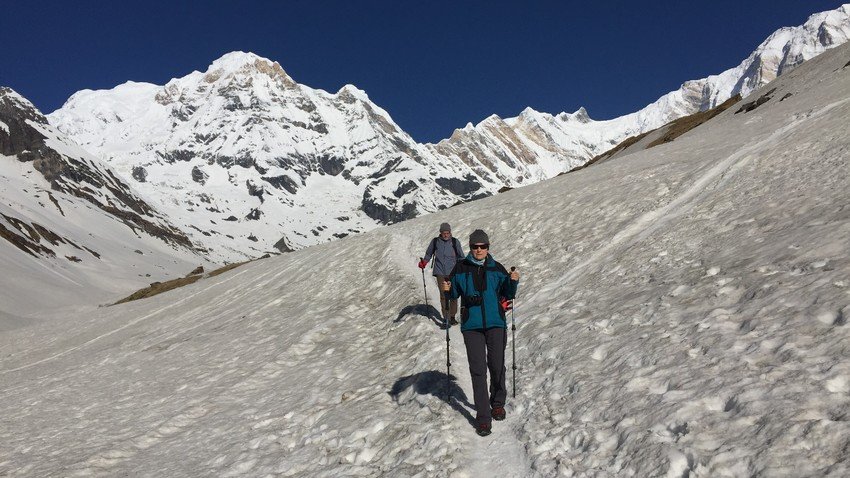 Family Atmosphere
Families traveling together will get to form beautiful shared memories on their travels with us. The warm and cozy atmosphere of the trips is certain to make even strangers in the group feel like they are a part of the same family. Our team members, guides, porters, and all other staffs are friendly and offer homely treatment. With a variety of trips under our belt, we also have trips that offer the most warming of hospitalities.
Motivation on the Trips
Our well-trained, friendly, and caring guides and porters make sure that clients stay motivated throughout their trip. These are especially essential when travelers run low on energy and get a little tired. During difficult trips, one also needs mental strength and motivation to carry on. We even offer you the push that you need on the trips. Our guides will also crack jokes, play card games, teach the clients about the local culture, way of life and even share fun stories!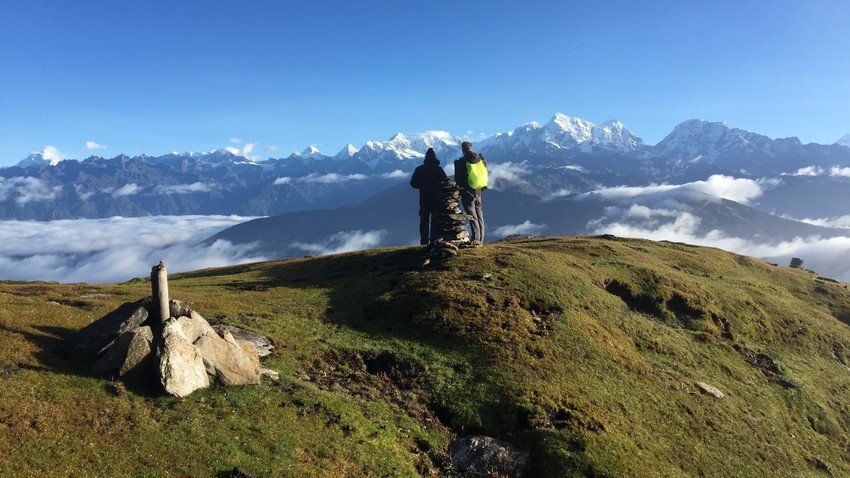 Flexible and Customized Trips
We have seen and know that plans can vary from one traveler to another. Someone might have personal preferences such as doing tours or side hikes during, before, or after a trek. Similarly, travelers can also choose their mode of transportation, accommodation, and other services. Even the itinerary of the trips will be a subject to easy change. We will arrange for all this without complications.
Open and Effective Communication
We always make sure to keep all lines of communication (online or face-to-face) open. This helps you to present your issues and allows us to address your issues with ease. Moreover, we also greet our clients in a friendly, helpful, and informative manner. Whether it queries about where to go or about what to pack, we always give the best answer that we can.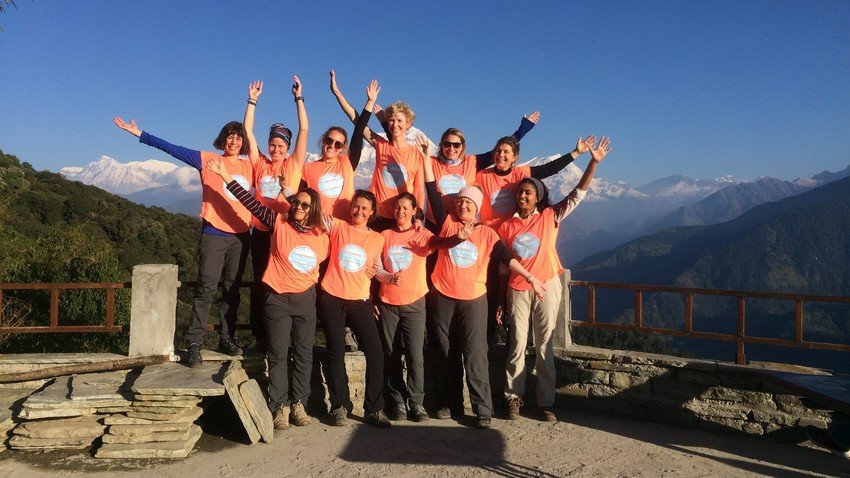 Conclusion
We would like to thank you all, our dearest clients, once again, for choosing us and for your sincerely positive reviews. We will not only maintain but also go on upgrading and refining our quality of service. We would love to hear from you and receive constructive feedback on your experience with us so that we can keep on enhancing our level of work.
Join us for the historical Visit Nepal 2020 next year! The year marks a nation-wide celebration of providing the finest services to the travelers. We, at Swiss Family Treks and Expedition, also have our plans directed towards the best interest of travelers around the globe. We cannot wait to meet you and make your journey unforgettably fantastic!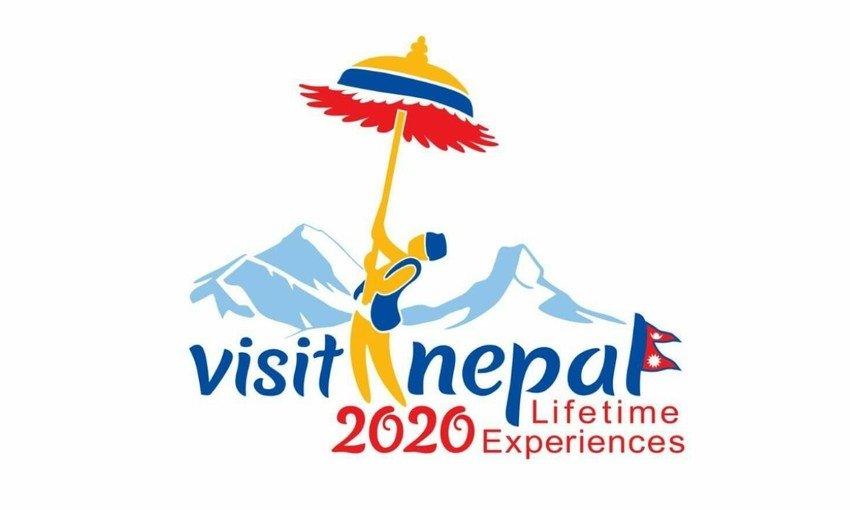 Back To Overview