Interesting Things to Know Before Your Family Go to Nepal Holiday
Interesting Things to Know Before Your Family Go to Nepal Holiday
Swiss Family Treks Blog Posting

Nepal is a Himalayan country, which lies in South Asia between Tibet, an autonomous region of the People's Republic of China to the North and India to the South. The elevation of the country ranges from 70 m sea level to the highest point on earth, Mt. Everest at 8,848m all within a distance of 150 km with climatic variations from sub-tropical to alpine. The country is popularly known in the world for an incredible variety of ecosystems, the greatest mountain ranges, thick tropical jungles teeming with a wealth of wildlife, thundering rivers, forested hills and frozen valleys. The temples and historical palaces full of architectural values give glimpse of the craftsmanship and artistic ingenuity of the people then and now. Numerous religious and social festivals are celebrated all year round, as these festivals are the inevitable and aesthetical part of the religious and traditional heritage of the people from time immemorial. Smiling and welcoming attributes of the people add more meaning to the hospitality to give guest the feeling that homely atmosphere is waiting for them in this beautiful and enchanting land of myths and legends.
FAMILY TREKKING & HIKING HOLIDAYS WITH CHILDREN PRIVATE TOUR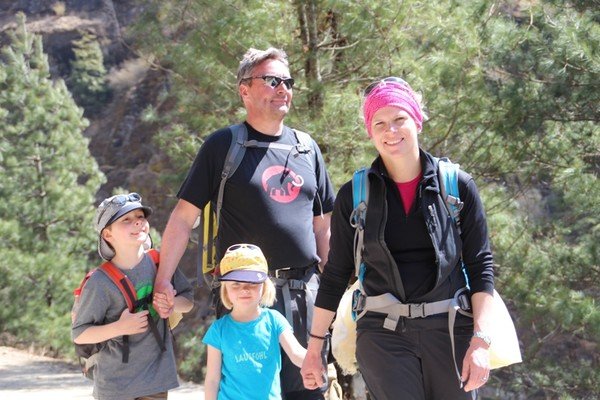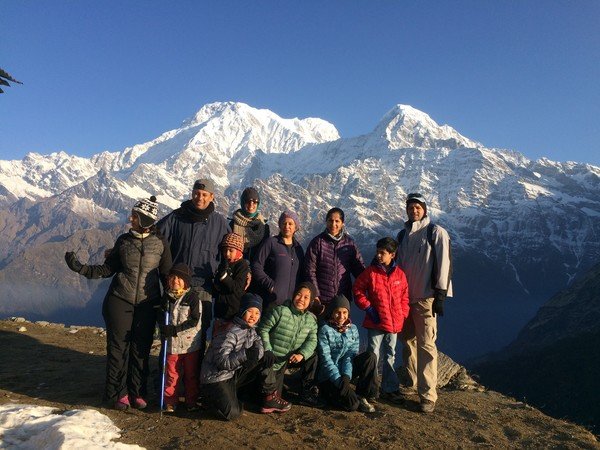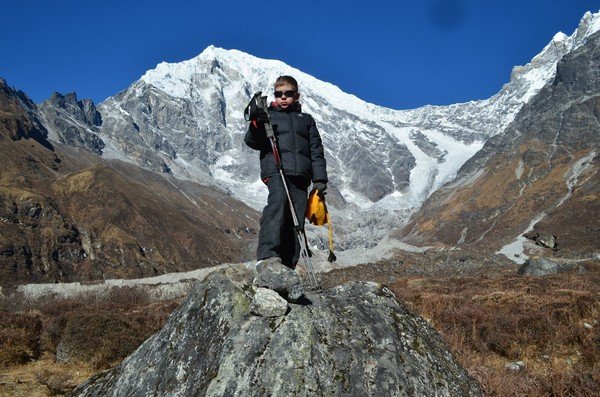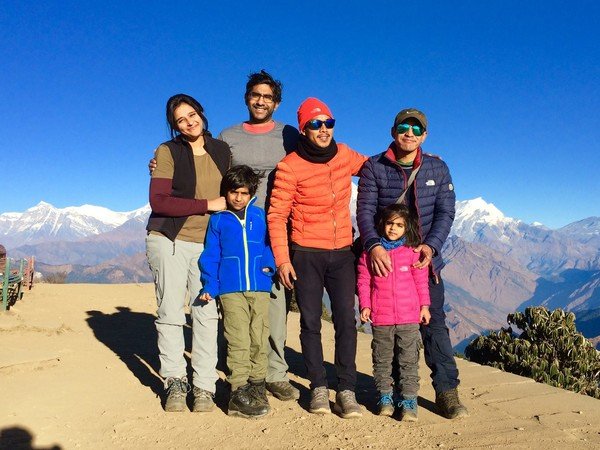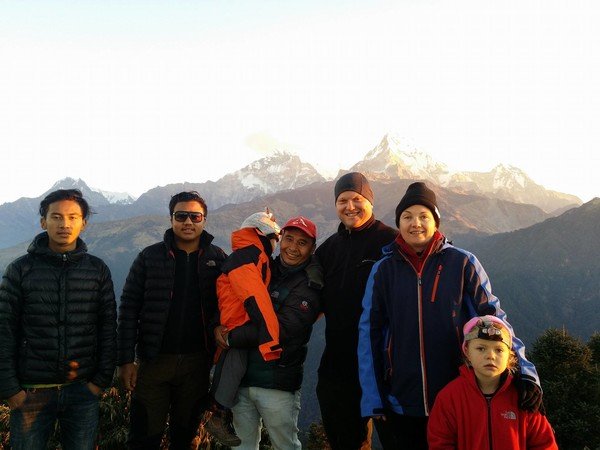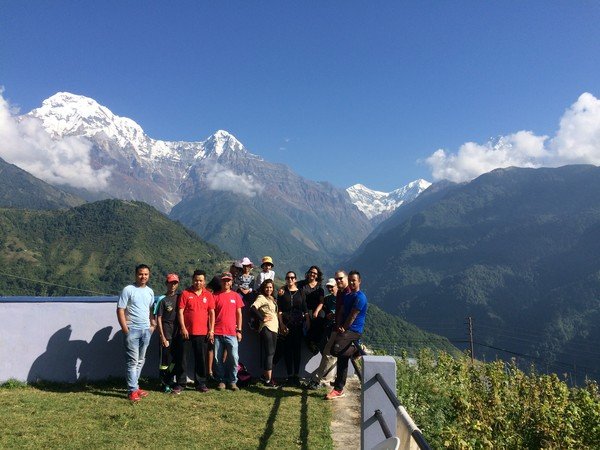 Trekking & Hiking Holidays with the whole family are becoming more popular also here in Nepal. It's this wonderful option of spending quality time with your beloved ones. We will help you to organise a trekking holiday with your children and provide porters, 3/4 horses, dokos (nepali basket) and child carriers. We recommend Nepal as the destination for a holiday with your family, with the possibilities of seeing remote villages and regions that you would not be able to visit by other means. It has this great potential for learning and discover and is wonderfully family bonding. Not to mention the friendlyness of the nepalese people, which have always a smile for you and your children. Other options include walking tours or walking holidays based at a single centre. If you decide to hike along a route in a mountainous region, camping out at night or staying in lodges, you will be guided and luggage is carried by porters. If you decide to have a base at a location, your luggage will stay at the resort and will walk every day different routes and just need a little backpack. We have a lot of suggestions for such a place and its daily routes in Everest Region, Annapurna Region and Langtang and Helambhu Region.
HORSE RIDING TREKS IN THE HIMALAYAS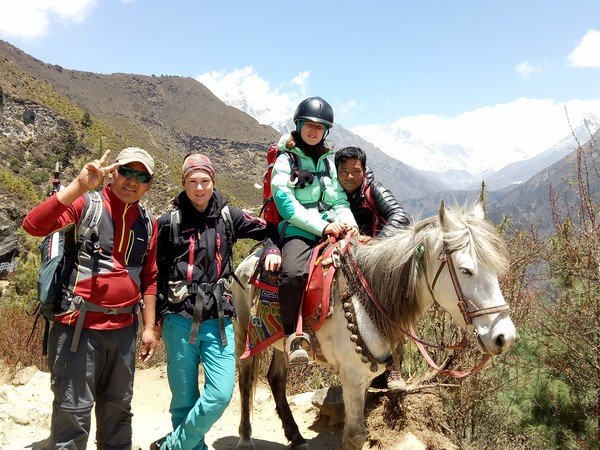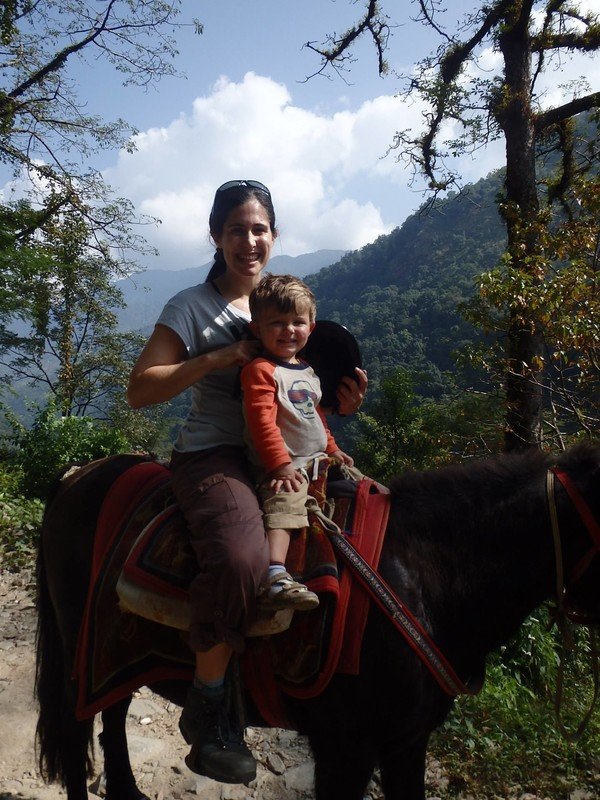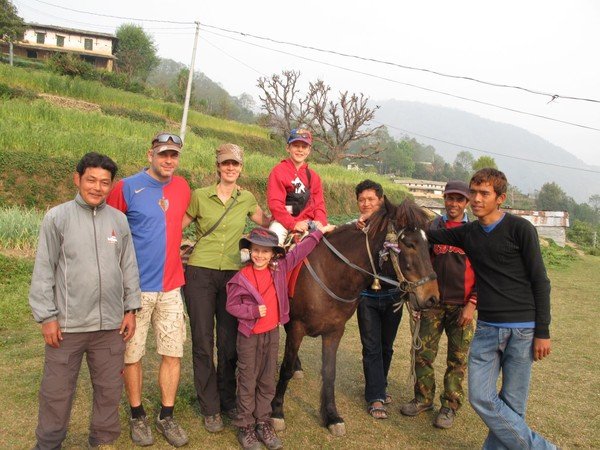 Horse has been a very good friend of human. This is why people say that horse helps human to build the civilization. In the ancient age, horses were the only best way of transportation. At that time Horses were used for transportation, war and other important events but these days horse riding is also taken as one of the adventure sport. Horse back riding will gives you a unique adventure journey in Nepal to make your holiday enjoyable. Due to the country's geographical features many places in different regions are not accessible by roads. People living in those areas are using horses to travel from place to place, carry food, clothes, medicines and other goods to far, remote areas. Especially in trans-Himalayan region (behind the tall mountain or southern rim of Tibetan plateau) where people have adopted horse riding as a culture and most important means for daily life. One can enjoy the Horse riding in any part of the country. No matter whether you want a month long horse riding trek or a few hours of galloping, all are available to suite your needs. The good news is that, those who are unable to walk on foot in the Trans - Himalayan region can also make their trekking trip to Nepal and explore their imagination. For people less inclined or unable to go trekking, this package offers you the chance to experience the Himalayan region. It a nice combination that allows you to experience the high mountains and the best cultural places of Nepal has to offer.
JUNGLE SAFARI IN CHITWAN & BARDIA NATIONAL PARK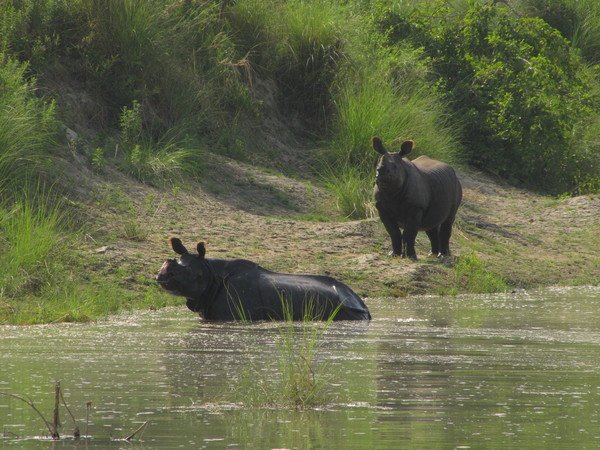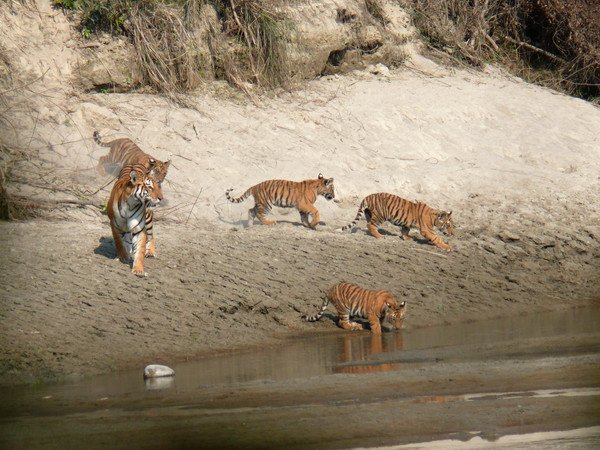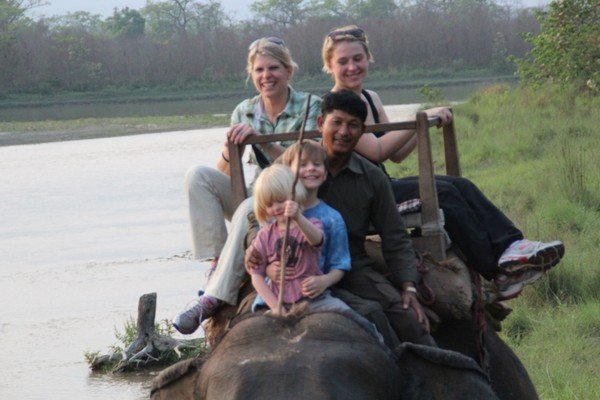 A trip to Nepal is incomplete if you have not been on a jungle safari. While the mountains of the north have some of the highest and most magnificent peaks in the world, the tropical jungles of the Terai preserve some of the best wildlife habitat in the subcontinent. Some of these rich wildlife habitats are now protected, and can be tours on elephant back, 4 WD vehicles, and dugout canoes or on foot accompanied by a licensed nature guide. Nepal has 14 national parks and wildlife reserves most of which have dense tropical jungles teeming with diverse wildlife and exotic birds. Ride on elephant back or drive your four-wheeler to view wild animals in their natural habitat or you might escape for a canoe rides on the jungle rivers. One can also have a memorable nature walks, bird watching excursions, village and cultural tours. Chitwan, the home of Nepal's wildlife, has over 43 species of animals. It is also popular Safari destination in the region. For a country known for its beautiful mountains, the Genetic flat lands of the Terai that stretches through out the southern part of Nepal provide a wholly different experience. And Chitwan is the best place to do so. The Chitwan National Park, established in 1973, provides a great wildlife experience with its rich flora and fauna —read further for more details. The wildlife and the landscape are not as breathtaking as those found in Africa but still, the experience will stand out. Chitwan is only 150m above the sea level. The place gets steamy from March-June, with peak temperatures reaching 43°C in the shade. Short grass makes Feb-May the best game-viewing season, but the autumn months are gorgeous, with Himalayan views, and in winter (December-January), Chitwan is pleasantly warmed compared to Kathmandu. The monsoon season (July-August) is intense, with pounding rain, swollen rivers, and luxuriant vegetation. While the rain isn't constant, the humidity is all pervasive.
WHITE WATER RAFTING TRIPS FOR FAMILIES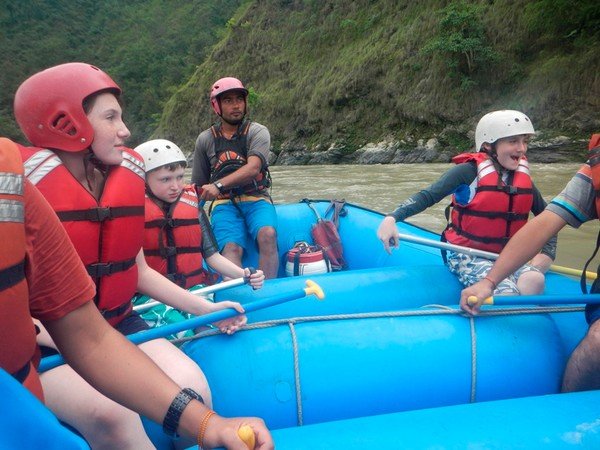 Rafting is a great way to enjoy your time with family. Do not think you are too old for such stuff or that your child is too young for that. A river trip is different from any other vacations. Where else can you experience the thrill of passing through rapids, paddle waves, play sand volley-ball, relax on your own private sand beach accompanied by sounds of nature, enjoy delicious food cooked for you, and swap stories sitting by the candles on the sand all in the same day? And more over, you can experience all this together with your family! Nepal is blessed with an abundance of small and big streams, it is the land where everyone finds a river which suits him. On which other vacation could people range from age 7 up to … - there is no up age limit! Rafting is an adventure for all! Make a trip which makes a difference, we will keep you save and sound! Try outdoor water adventure together with your kids. If your child is already 7 years old, this is just the adventure for your family! Explore active ways of how to spend your holiday. Enjoy paddling friendly rapids on Nepal's rivers together with your children. Explore the nature you are surrounded with, the dazzling scenery of mountains, traditional settlements and all that accompanied by sounds of water and singing of birds.
HIKING AND SIGHTSEEING IN AND AROUND KATHMANDU & POKHARA VALLEY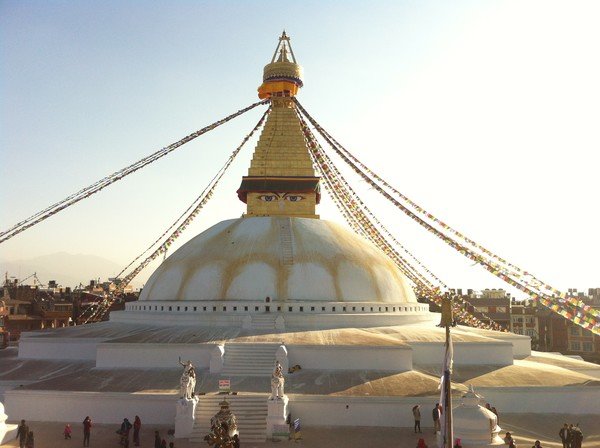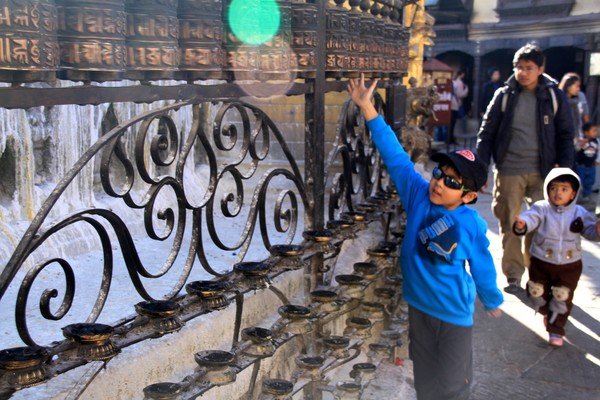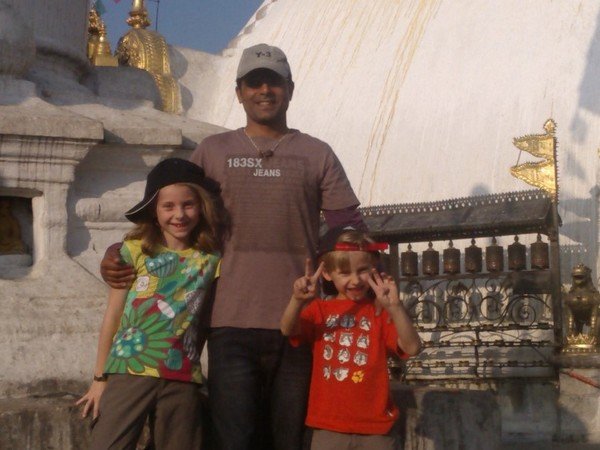 Only at a few places on earth, a visitor can experience a combination of natural and cultural beauty like in the Kathmandu Valley. The valley consists of many temples and monasteries, which house as many idols of Hindu and Buddhism gods, goddesses and buddhas, as there are people. The Kathmandu Valley will be the first destination in Nepal to visit, when you arrive in Nepal. The valley with an area of 218 sq. miles is situated at an altitude of 1336 m above sea level. It consists of four major cities carrying great historic, artistic and cultural interest; Kathmandu, Patan, Bhaktapur and Kirtipur. These are the cities of the valley, clustered within a range of green terraced hills.
EVEREST MOUNTAIN FLIGHTS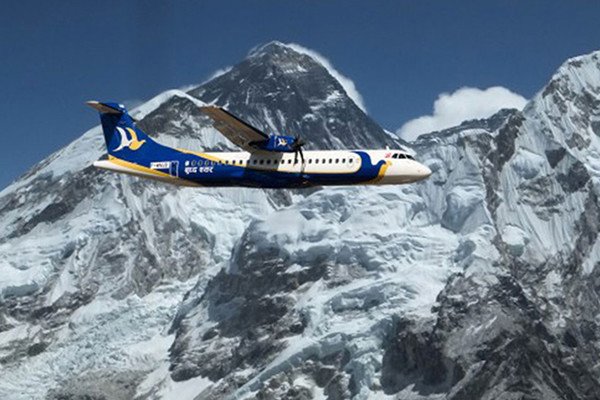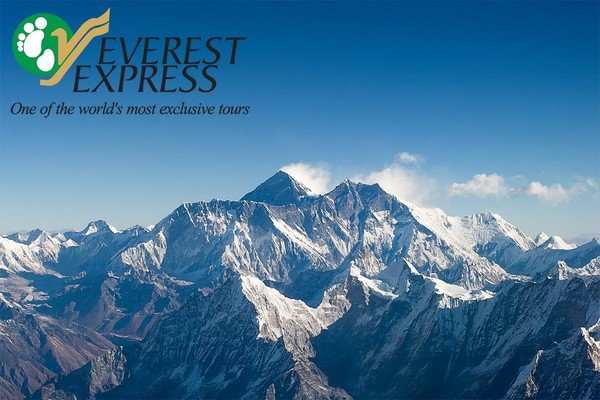 We offer Everest mountain flights and rides for example to simply enjoy the scenery of the Himalaya. There is no similar experience then the up and down and left and right feeling on such a 'flightseeing' ride! The Himalayan range is for sure one of the most breathtaking location in the world for this scenic roundtrip in a plane! Or book a mountain ride as a gift for somebody very special to you, but make sure the person you surprise with such a present is definitely 'heightproof'. All this and more we organize for you, your group, your family....is there anything better than flying!?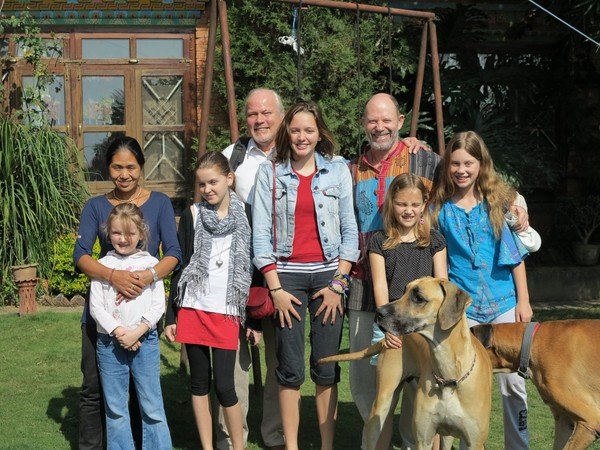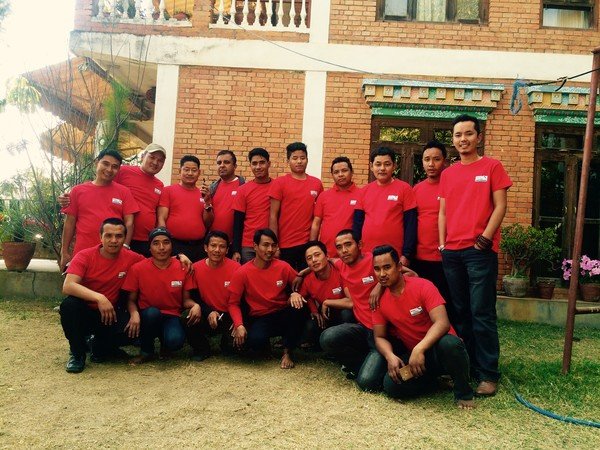 Since we have done all the family treks with our own children, we can really give you all the information/suggestions you need and help to make it an unforgetable holiday experience! A Journey with kids can be amazingly interesting beyond your expectation. Take Nepal, it is totally worth 'holidaying' here with children. In Nepal, traveling with children promises a fascinating trip of a lifetime. Numerous thrilling outdoor activities to enjoy like; tibetan horse riding, cultural/handicraft tour, village tour, Jungle Safari, easy grade Hill station trek and much more. Nevertheless, especially for trekking enthusiasts, proper preparation beforehand and a wise selection of a trekking route, which we have a lot of suggestions, plays an important role to a successfully accomplished trip with children. Some higher grade trekking trips are not advised for children below 15 years. Normally, traveling with small children is not advisable at the higher elevation above 4500m(see options under section; family trekking & walking holidays). But, especially for children, we have designed some wonderful trips. The trips package we have planned are relatively short and don't go too high. We encourage you to set your own leisure pace while trekking and we don't let your children getting fed up while on trek. High altitude sickness is fatal problem, but can be controlled by doing proper acclimatization. A large fluid intake is a factor that greatly helps in acclimatization. Great care, nutritious food will be provided. Our Team is always ready to support you and make arrangements to shoulder them on whenever they feel exhausted during the trekking period. One of our companies special program is riding on Tibetan horses in the Langtang national park and some other regions. Click for further and choose the most suitable Tour for your family! Your kids will love it:
Swiss Family Treks & Expedition GmbH, Switzerland
Swiss Himalayan Family Treks & Expedition P. Ltd
Address: Ganeshtan-6,
Pharping Kathmandu,
Nepal
Phone No. +977 1 4710390
Mobile No. +977 9803200543 Stephan Kocher (Swiss)
Mobile No. +977 9849193453 Ashta Lama (Nepali)
Email: snftnepal@yahoo.de
Website: www.trekking-in-nepal.net

Back To Overview